Summer Wish List: Pug Pool Party Edition
I'm no stranger when it comes to a good pug pool party. Come summer, I know it's time to bust out the pool floats and lounge by the pool with a grumble or two. We're lucky to have good friends like Otis and Milo who throw the most epic pool parties every year. They're the highlight of the summer! Here's our guide to what you'll need to throw the ultimate pug pool party.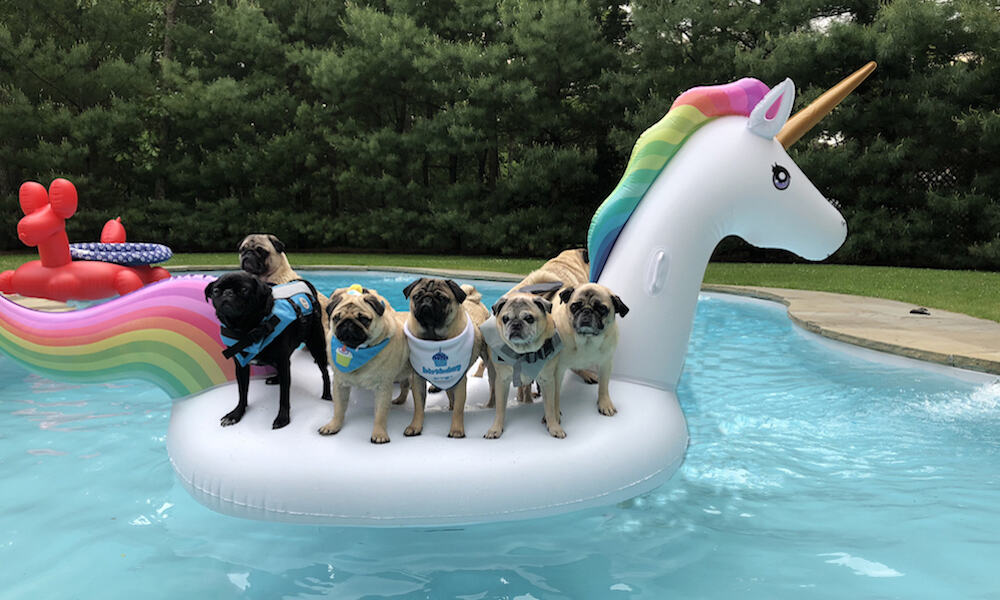 This post contains affiliate links that help keep boogiethepug.com running. To learn more, visit our Disclosure & Disclaimer page.
Pug Beverage Boats
No pool is complete without some delicious, cold beverages. They'll keep you cool and hydrated throughout the day. We love these pug beverage boats that keep your drink afloat while you doggy paddle. They're the ultimate accessory for pool loungers.
Buy it HERE.
Pug Face Inflatable Island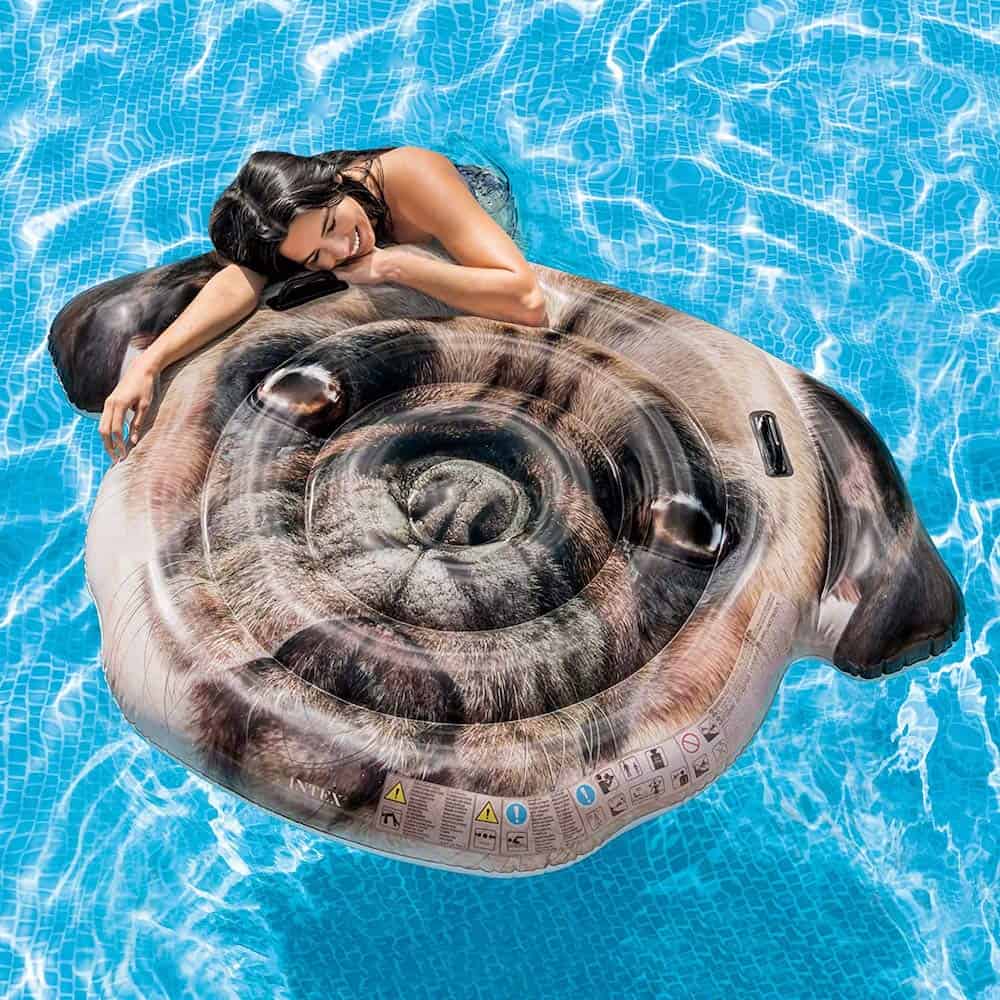 This pug face float is a good combination of creepy and cute. It has two sturdy handles (for people, not pugs) and can fit four to five pugs on it! Wow your pug-loving friends and pull this out to enjoy. Everyone will love it.
Buy it HERE.
Swimways Sea Squirts Dog Life Vest
While some of our pug friends are expert swimmers, others need a little help in the water. Make a pug with weak swimming skills feel cool in this shark lifejacket. It'll keep them afloat and give you a good laugh. Play the Jaws theme for a little extra fun.
Buy it HERE.
Hello Summer Beach Vacation Shirt
Bring on summer fun with this pug t-shirt. It has all of the essentials for a great summer day. Sunglasses? Check. Watermelon? Check. Cute pug? Check. It's the perfect shirt to wear at the pool party, or to throw on after you take a dip.
Buy it HERE.
Pug Summer Beach Koozies
Cold drinks are a must on a hot summer day. Keep your drinks icy with a pug koozie. It's machine washable, with bright colors and a nice beach scene. It comes in black and fawn.
Buy Black Pug HERE and Fawn HERE.
Pug Beach Towel

.
Large, cozy beach towels are a must after a cool dip in the pool. These sunbathing beach pugs come in two different sizes. Choose between a boy or girl pug, or get both!
Buy it HERE.
Pug Bamboo Sunglasses
Protect your eyes with a bit of pug flair. I'm into these handmade bamboo sunglasses because they're useful, sturdy and subtle. They also come with a protective bamboo case so you can use them for summers to come.
Buy it HERE.
Pool Cruiser
If your pug would rather keep their paws dry, get them this shark pool cruiser. They can still enjoy the pool while happily staying afloat. The protective rim means they won't go overboard.
Buy it HERE.
Want to throw a pug pool party, but don't have a pug? Check out our list of pug rescues in the United States.
---
Pin for later!