A Complete List of Dog-Friendly Shopping in New York City
Dogs are the best wingmen (err..wingpups?) when it comes to shopping. They'll never rush you, and they think you look great in everything you try on. Luckily, there are actually quite a few stores in New York City that allow dogs to browse the aisles with you. Here's where to find dog-friendly shopping in NYC.
Psst…if you sign up for our newsletter, we'll send you a free map of dog-friendly locations all across New York City. Sign up on our sidebar, or scroll down to the footer.
Anthropologie
Anthropologie offers a unique selection of women's clothing, accessories, home decor, furniture, and more. It's a one stop shop for chic and stylish goods. Their new line of dog themed and dog-friendly items are a must see.
Locations: Multiple.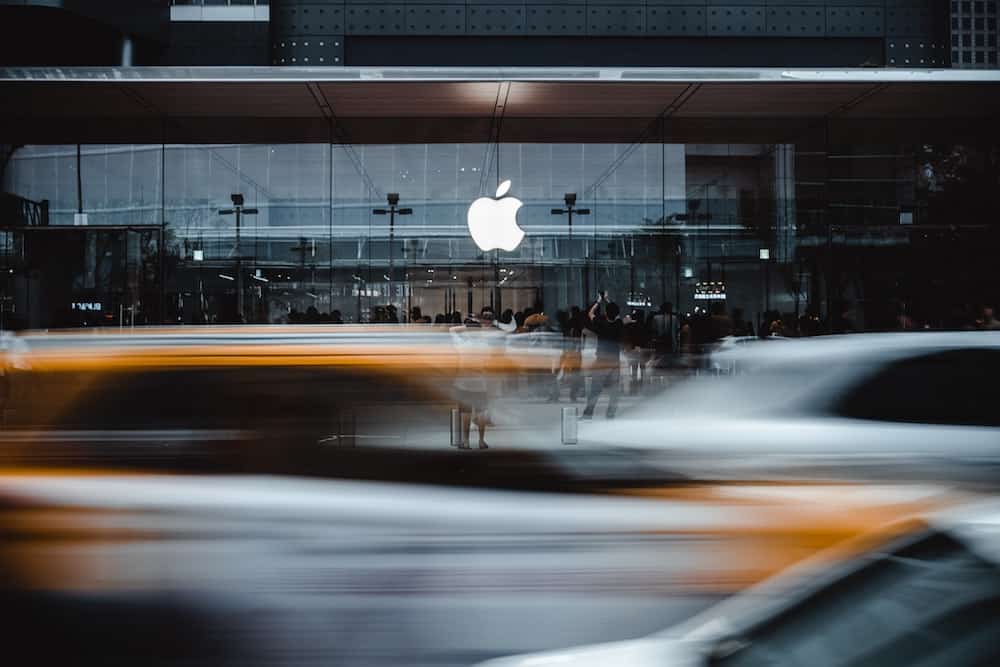 The Apple Store
The Apple Store is very dog-friendly. Dip in to test out their newest products or to charge your phone for a bit. Or, have your pup tag along on a trip to the Genius Bar.
Locations: Multiple.
Barnes & Noble
Barnes & Noble is the ultimate bookseller. Stop in to browse the newest covers, or flip through the pages of a magazine. Many locations offer comfortable chairs and Starbucks outposts for a cozy, literary experience. Sadly, the number of Barnes & Noble locations in the city are dwindling, but you can still find them in hot spot locations like Union Square and along 5th avenue.
Locations: Multiple.
Bloomingdale's
In need of some retail therapy? Head to Bloomingdale's. This giant, upscale department store is for the high-end pooch. Go here to buy a cashmere sweater or some designer jeans. They even sell chic dog accessories for both you and your pup!
Locations: 1000 Third Avenue (59th Street and Lexington Avenue) and 504 Broadway (SoHo)
Flying Tiger
Flying Tiger is a Danish variety store that sells fun, colorful accessories and supplies. You can find everything from notebooks to candles. Their maze-like design makes weaving through the store and checking out the fairly-priced colorful goods super fun. Be sure to check out their pet section for fun items for your pup.
Locations: 424 Columbus Ave, 1282 3rd Ave, and 920 Broadway
Gap
Gap sells casual wear for the entire family. They have all kinds of apparel, from maternity clothes to fitness gear. Their All-American style is classic and simple, so you're sure to find something.
Locations: Multiple.
The Home Depot
The Home Depot sells all things home improvement, from lighting, to plumbing, paint, and electrical. There are Home Depot locations in every borough but Staten Island.
Locations: Multiple.
Lowe's Home Improvement
Lowe's sells items for, you guess it, home improvement. They have tools, small appliances, plants, and more.
Locations: Multiple.
LUSH
You can probably smell a LUSH location before you see it. LUSH sells ethically-sourced, cruelty-free, vegetarian, handmade, low-waste products for your bath, body, skin and hair.
Locations: Multiple in Manhattan.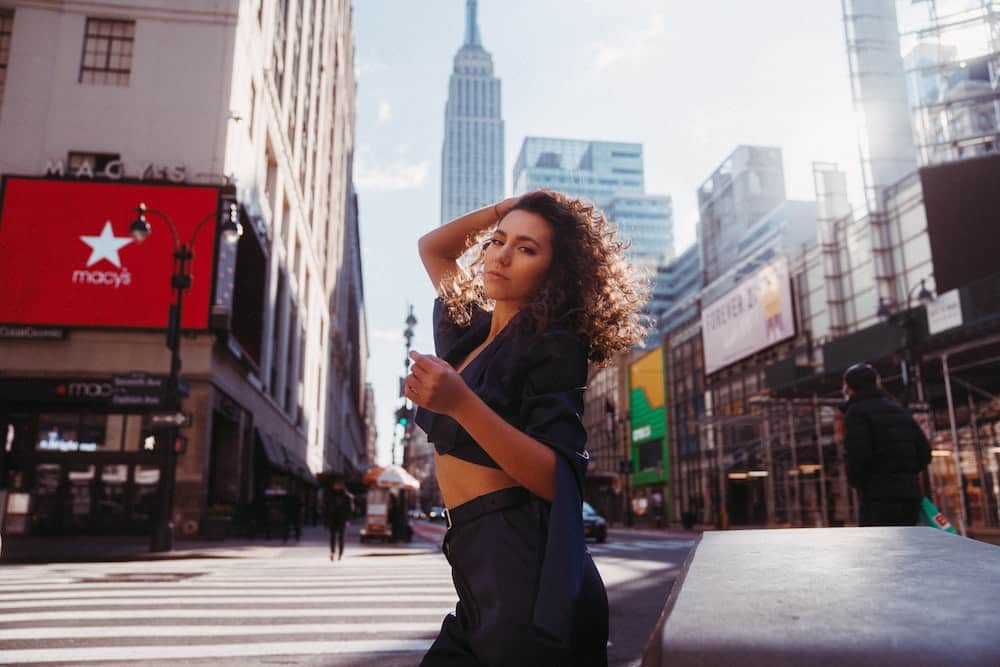 Macy's
This New York staple can't be missed. While there are multiple locations in New York City, we recommend the classic 34th Street Herald Square flagship store. It's the size of an entire city block, with over 10 floors of retail bliss. They have everything from top fashion brands, to jewelry, make-up, and even furniture.
Location:151 W 34th St. at Herald Square.
Nordstrom
Fashion divas take note: Nordstrom and Nordstrom Rack both allow well-behaved dogs in their stores so long as they are on a leash. Their midtown location even keeps dog bones at the door for good boys (and girls). Bring your pooch and a credit card and get ready to do some damage. Need inspo? Check out the #dogsofnordstrom tag on Instagram.
Locations: 235 W 57th St and 60 E 14th St.
Old Navy
Similar to their sister company The Gap, Old Navy is dog-friendly. They're a great spot to buy inexpensive, yet stylish clothing.
Locations: Multiple.
Pottery Barn
No one does home furniture and decor like Pottery Barn. They sell something for every room in your home. Check out their dog-friendly offerings, like leashes, toys, and pet beds.
Locations: 12 W 20th Street and 67th and Broadway.
Uniqlo
The Japanese chain is full of fashionable items for the entire family. They're a great go-to spot for stylish clothes that won't break the bank. Plus, their ultra light down jackets and vests are the best items for surviving a New York winter.
Locations: Multiple.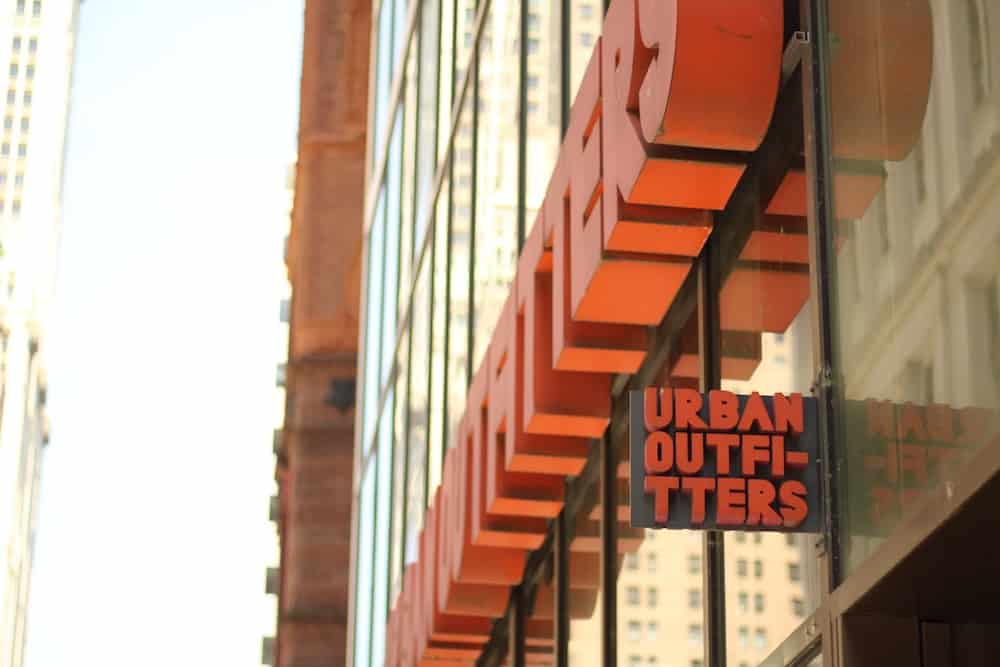 Urban Outfitters
Urban Outfitters sells women and men's clothing, as well as furniture, home decor, and beauty accessories. They offer funky and modern goods that delight and amuse. It's a great place to buy a gift, or see what trends are in style.
Locations: Multiple.
Check out more of our dog-friendly NYC tips here.
---
Pin for later!