Pet Blogger's Journey 2020
It's the start of a new year and with it comes another pet blogger challenge!
I love these challenges because they're an opportunity to reflect on the last year and sketch out some concrete goals for the upcoming twelve months. Plus, they're a great way to learn about and meet other bloggers.
Read my entry for the 2019 Pet Blogger Challenge.
We owe a big thank you to Colby from PuppyInTraining.com for organizing this. Here we go!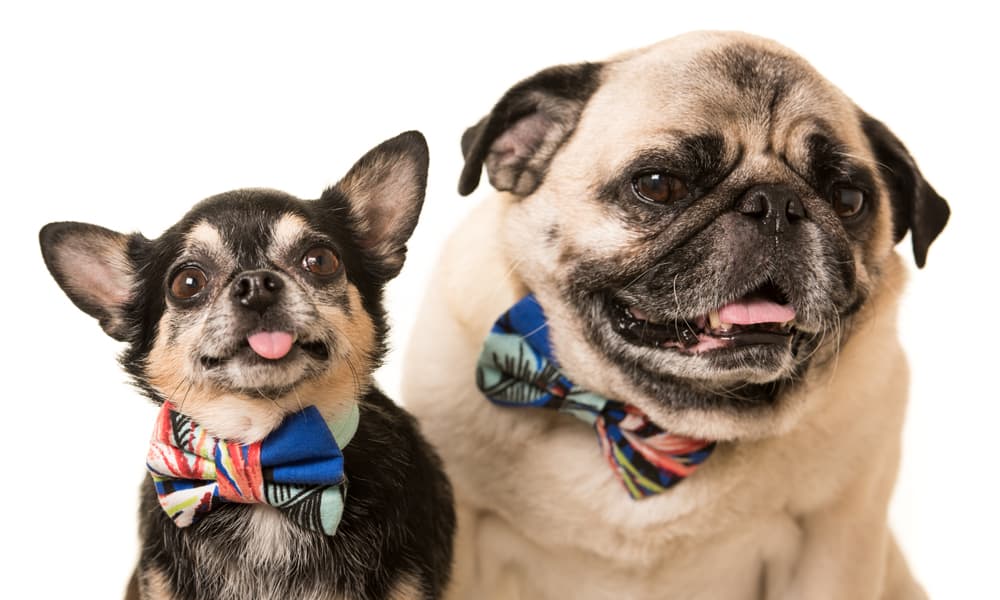 When did you begin your blog? And, for anyone stopping by for the first time, please give us a quick description of what your blog is about.
I started boogiethepug.com back in the summer of 2017 when I was visiting Rio de Janeiro with my two dogs. I started it on a whim, with zero intentions other than to share fun stories with my friends about traveling with my pets.
It wasn't until I attended my first – and sadly, last – BlogPaws in February of 2018 that I got serious about blogging. I realized that the world of blogging was huge, and that I could grow my audience and actually develop the blog as a stream of income if I put in the work.
Today, I write about pet travel, dog-friendly NYC and pugs!
Name one thing about your blog, or one blogging goal that you accomplished during 2019, that made you most proud.
I'd have to say that I'm most proud of my guest posts and contributions. I was able to contribute to websites like Nomadic Matt, Reader's Digest and AKC. It felt good to share my knowledge and be used as a trusted resource when it comes to my specific niche.
I am also a finalist in the Dog Writers Association of America annual competition in the Blog or Website category. Paws crossed that I win!
Which of your 2019 blog posts was your favorite and why?
My favorite blogpost was Year Of The Dog: 52 Weeks Of Dog-Friendly Activities. It was really fun, but also a serious challenge, to put together a list of ways to spend time with your dog throughout the year. I'm really proud of it.
I actually published this post on January 1, 2020, but I wrote it in 2019. I hope that counts!
What was the biggest blogging challenge you faced in 2019, and how did you tackle it?
My biggest challenge was realizing I wasn't going to reach my ultimate goal of qualifying for Mediavine. I really wanted to get to 25k sessions a month by the end of 2019 and I came up short. I felt like a failure, my motivation waned, and I took a small break from my blog.
I tackled this by looking at the bigger picture. 25k is just one number in my blog's life, but there are lots of important other numbers to take into account too. My blog grew in other ways, and Mediavine would just have to wait.
Like I wrote in 2019 Pet Blogger Challenge, blogging is a marathon, not a sprint.
One goal that we all seem to share is we want to reach more people. What is your #1 tip for bringing more traffic to your blog?
SEO. Write more posts, write longer posts, and sprinkle those bad boys with keywords and love. Then wait.
Do you do sponsored posts/reviews? If so, what do you find works best and how do you determine what to charge for a blog post, social media shares, etc.? If not, is this something you'd like to do more of? What hurdle is getting in your way?
I've only ever done one sponsored post. It was a lot of work! I think it was actually too much work to make it worth it, at least for now. When my numbers grow even more, maybe I'll try again. For now, I'm focusing on other things.
Looking forward to 2020, if you accomplish only one thing through your blog, what do you hope it is?
If I accomplish only one thing, I hope it's to show many people that pet travel isn't only possible, but super rewarding. Traveling with my dogs brings me joy, and it makes them happy too!
I'd also like to get more personal. I've focused so much on informative posts, and this year I want to sprinkle in more personal articles and travelogue-style posts. I know they aren't always great for SEO, but I'd like my audience to get a better sense of who I am. Plus, informational posts are sometimes a drag to write!
What steps are you planning to take to ensure you reach your goal?
The best way to communicate that traveling with a dog can be both easy and fun is to grow my audience. I really want to hit 25k sessions a month (have I mentioned that already?).
The blogging landscape is constantly changing. What changes in blogging do you see coming in 2020 and beyond? What plans do you have to evolve?
I don't know that I've been blogging long enough to really notice these changes. I know that it's important to really focus in on and establish a niche. I'm planning location-specific posts about pet travel that I'll be rolling out early this year.
Besides that, I know everyone is saying the V word (video!). I've dabbled in it, and have a few more ideas for later in the year. We'll see.
If you could ask the pet blogging community for help with one challenge you're having with your blog, what would it be?
It's tough because I get the sense that we're grouped all together under this one big pets umbrella, despite the fact that we write about such different things.
But despite this, I guess my question would be: in your blogging journey, how have set priorities and figured out what to work on next? There are a million steps to blogging – updating old posts, posting to Instagram, working on newsletters, writing new posts, etc. The list goes on and on. I sometimes have difficulty knowing what to focus on and when to move on to the next thing.
Thanks for joining me!
Please drop me a line in the comment section and hop on over to the next post in the Linky.
---
Pin for later!