A Dog-Friendly Guide to Astoria, Queens
Queens is the largest borough in New York City and without a doubt, seriously worth exploring. It's one of New York's best kept secrets – it's cheaper than Brooklyn, and just as hip (or hipper, some might argue).
Plus there's amazing food in Queens from all over the world, a thriving bar scene, and parks galore. It's the most linguistically diverse place on earth and is one of the most ethnically diverse counties in the United States.
Astoria is a vibrant neighborhood in the western portion of the Queens that sits just across the East River from Manhattan. It was a named as one of the coolest neighborhoods in the world by Time Out, a well deserved title. Astoria is a hot spot for good food, fun bars, and art. It's an eclectic mix of old and new, and a nice escape from the hustle and bustle of busier areas in the city.
Here are some of our favorite dog-friendly spots in Astoria.
Fun fact: Astoria was named for John Jacob Astor, who was at one time the wealthiest man in the United States, in order to persuade him to invest in the neighborhood. He only invested $500, and never actually set foot in Astoria.
Chateau le Woof
If you're a dog-owner headed to Queens, Château le Woof needs to be on your must see list! This charming pet market and cafe is a laid back, super dog-friendly mecca for dog and coffee lovers.
Their combined love of caffeine and canines has them serving up delicious craft coffee for humans, and treats and toys for pups. They have an off-leash play area, delicious food (for both you and your dog), and great coffee.
Choose from pup-cakes, sweet potato pup-pie, or one of their other doggie offerings.
They hold regular events and are located right across the street from Socrates Sculpture park. Don't miss this Astoria staple!
Location: 31-01 Vernon Blvd, Queens, NY 11106
Socrates Sculpture Park
A dog-friendly and free place to admire art? Count me in! Socrates Sculpture Park was built on the grounds of a former landfill and illegal dumpsite, and has since transformed to host large-scale sculpture exhibits year-round.
This 4.5-acre waterfront park is dedicated to supporting artists in the production and presentation of public art. Go for the art, but stay for the views.
The backdrop of the park is framed by the East River and the Manhattan skyline, with epic views of both. With their flat grassy lawns and groves of trees, the park is a great place to exercise your dog and get some steps in.
The park is open 365 days a year from 9AM to sundown. They offer a bevy of events, like music and dance performances, movie screenings, yoga and more.
Location: 32-01 Vernon Blvd, Queens, NY 11106
Welling Court Mural Project
Back in 2009, residents of Welling Court decided to band together to beautify their neighborhood. Through hard work and organizing, the Welling Court Mural Project was born.
Today, over a decade later, the community mural project has brought together artists from around the globe to help foster beauty in the neighborhood. Every year, new large-scale murals are painted in the streets, yielding an open air museum of art that is free and open to the public, 24/7.
The Welling Court Mural Project is one of the longest-running mural projects in the five boroughs of New York City. Definitely do a walk through when you're in the area.
Location: 11-98 Welling Ct, Queens, NY 11102
Arcadia Bar & Kitchen
Arcadia Bar & Kitchen is a bar and restaurant serving up delicious comfort food and tasty drinks. They have a lively back patio, with umbrellas to cover the sun on hot days. And yes, it's dog-friendly.
They host fun events weekly, like trivia games every Wednesday and comedy nights on Thursdays. Check out their brunch, served on Sundays, and happy hour from 5pm – 8pm.
Bonus: They have dog treats for all four legged customers!
Location: 12-21 Astoria Blvd, Astoria, New York 11102
Astoria Park (Bugsy's Dog Run)
Astoria Park is a 59.96-acre public park located on the eastern shore of the Hell Gate, a strait of the East River, between Ditmars Boulevard and Hoyt Avenue. The large park features tennis courts, a track, a skate park, multiple trails, playgrounds, a swimming pool, and a dog park.
The park sits on the edge of the East River, underneath the Triborough Bridge and Hell Gate Bridge. The sights and sounds of the shoreline make it an idyllic place to people watch and hang out.
The park also offers off-leash hours, as well as a community run dog park called Bugsy's Dog Run. What Bugsy's lacks in upkeep – it's admittedly pretty barebones – it makes up for with epic views. The run tends to get muddy after it rains, so be sure to time your visit right.
Location: 19 St. bet. Astoria Park S. and Ditmars Blvd.
Tom's Pet Supply
Every neighborhood should have a trustworthy, local pet store, and in Astoria, Tom's is it. This small business sells quality goods for every type of pet, large or small, furry or scaly, aquatic or dry-land.
Besides providing for all of your pet's needs, Tom's has a super friendly staff. They can answer all of your pet questions, and they're historically very supportive of the community.
They regularly host fun events, like live portraits, Tom's after dark, free pet education classes, and adoption events, and you can often see Tom himself in the store.
They offer free delivery too!
Location: 21-11 Broadway, Queens, Astoria, New York 11106
Rainy Park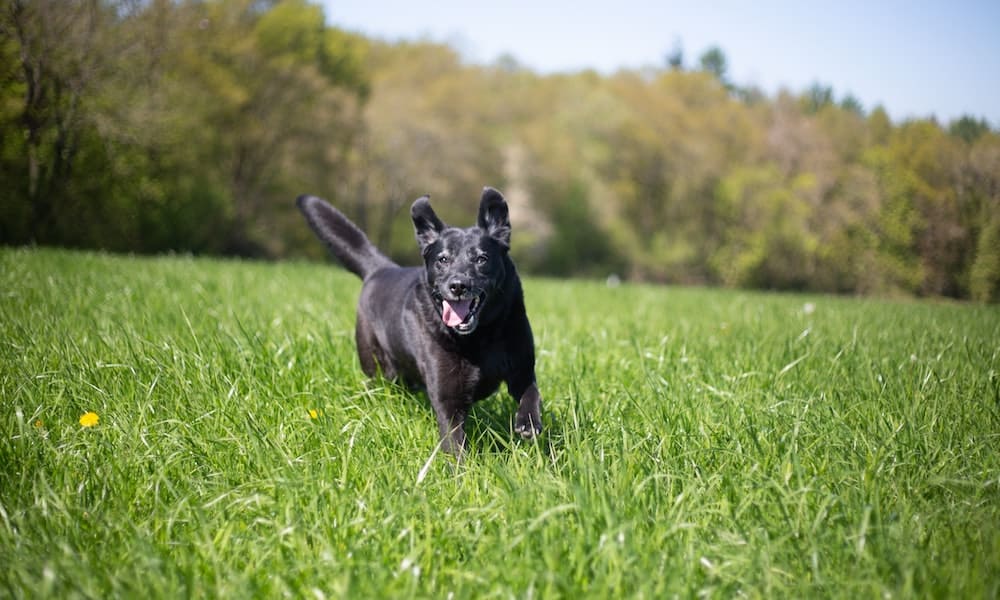 Rainy Park is an 8 acre public park featuring a scenic, riverside promenade, plus playgrounds, baseball fields and dog-friendly areas. The park offers off-leash hours, and nice grassy lawns for your dog to run and play.
Rainey Park is named for Dr. Thomas Rainey (1824-1910), a resident of Queens who spent 25 years of his life and most of his fortune advancing the construction of a bridge across the East River between Manhattan and Long Island City.
The bridge was planned with one ramp south to Brooklyn and another out to Long Island, and was promoted as a catalyst for developing growth in Queens. Unfortunately, the effort fell apart during the financial panic of 1873.
Location: Vernon Blvd bet. 33 Rd. and 34 Ave, Astoria, NY 11106
Lockwood Stores
The first ever Lockwood location opened in Astoria, Queens in 2013. They offer thoughtfully sourced, unique and quirky decor, stationery, clothing, kid's gifts, and affordable lifestyle goods.
Lockwood Stores' goal is for you to immediately feel at home when you enter, and that you leave Lockwood feeling inspired. Their carefully curated goods always make for the perfect gift, and their community focus makes everyone feel welcome, even your dog.
Lockwood Stores have three locations in Astoria: their flagship store, Lockwood Home & Gift, and Lockwood Paper, as well as other locations in Greenpoint, Jackson Heights, and Williamsburg.
Flagship Store Location: 32-15 33rd Street, Astoria, NY 11106
Lockwood Paper: 33-02 Broadway, Astoria, NY 11106
Lockwood Style: 33-06 Broadway, Astoria, NY 11106
Taverna Kyclades
If you want authentic Greek food in New York City, head to Astoria and hit up Taverna Kyclades. Every Astorian has eaten here before, and from the looks of the lines, people from other boroughs are clamoring to try too.
Taverna Kyclades specializes in seafood, but really all of their food is good. Order your seafood entrée either grilled or fried (we like the former), which comes accompanied by lemon potatoes.
Don't miss their Greed salad, which comes with huge chunks of feta, their fresh tsatsiki, and lightly fried calamari. The garides santorini, a dish of shrimp cooked with feta, orzo and tomato, is so good you'll be licking your plate.
The best part? Everyone gets free dessert! Tavrena Kyclades serves up Galaktoboureko, a Greek custard with layers of phyllo that's topped with honey. It's a light and perfect way to end your meal.
But be forewarned: they don't take reservations, and on weekends the wait can be super long. Visit on a weekday, and stick to outdoor dining if you're bringing your dog along.
Location: 33-07 Ditmars Blvd., Queens, NY, 11105
Beer Garden at Bohemian Hall
No visit to Astoria is complete without a cold beer at the Beer Garden at Bohemian Hall. This old-time Central European bar has a massive outdoor beer garden, ice cold draft beer, and all the schnitzel and pierogis you can eat.
It all started in the late 1800s when many Czech and Slovaks emigrated from Austria-Hungary and settled in Astoria, Queens. In 1892, the Bohemian Citizens' Benevolent Society was formed, named after the medieval Kingdom of Bohemia.
Eighteen years later, in 1910, the Society began raising funds for a home for the Czech people in the local community. The new place was to be a haven where traditions of the homeland could live on.
Two adjacent lots were purchased and in 1910 the Bohemian Hall was built!
The Czech and Slovak social club has side rooms and antechambers branching off from the main bar, and a big outdoor beer garden where your dog is welcome. Grab a few mugs of the Krusovice or the Staropramen, and don't forget to get some snacks (try the Bratwurst).
Location: 29-19 24th Ave, Queens, NY 11102
What's your favorite spot in Queens?
---
Pin for later!