Boogie and Marcelo featured on LinkNYC
The New Year started with a bang for us. Boogie and Marcelo were lucky enough to be included in an art piece featured all over New York City!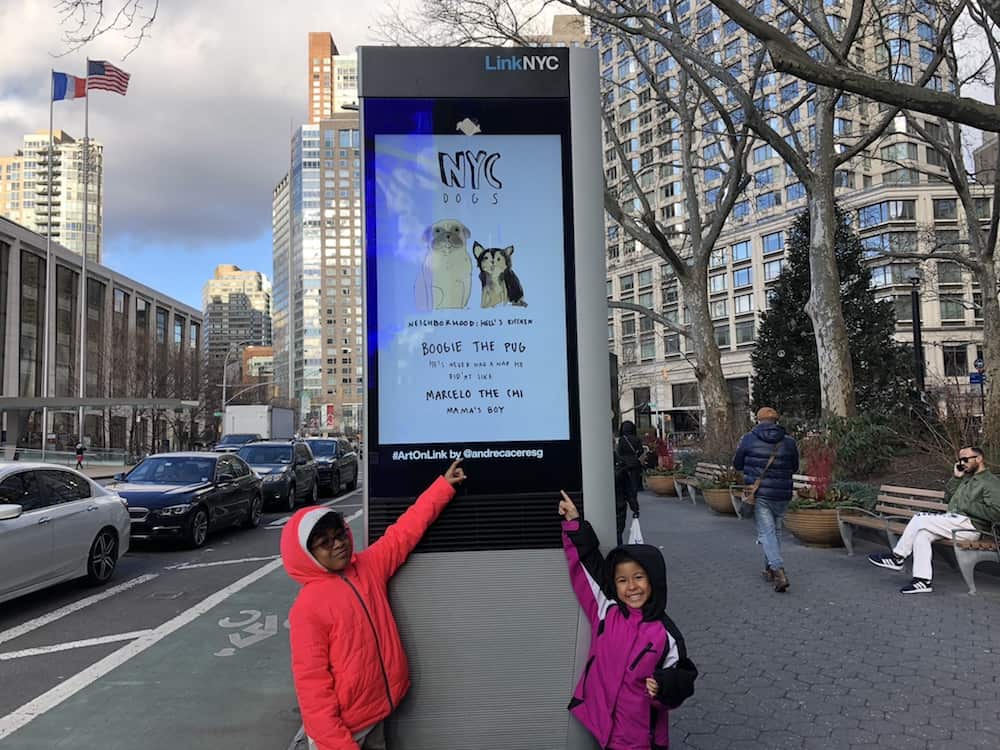 Talented artist Andrea Caceres drew dogs who live in New York City and paired these drawings with facts about her canine subjects. The project, called NYC dogs, was broadcast on Link machines across the city for a week straight.
For those who don't know, Links are stands on NYC sidewalks that provide free public Wi-Fi, phone calls, device charging and a tablet for access to city services, maps and directions. They are replacing over 7,500 pay phones that once graced the five boroughs. Each link has two 55" HD displays that share fun facts about New York City, bus and train information, and artwork.
Andrea's art was plastered on more than 1,700 screens around the city!
It was super fun to walk around the city and see glimpses of Boogie and Marcelo on screens. There's nothing better than randomly seeing dogs left and right, and who doesn't love dog art? Thanks to all of the people who sent us photos of Link machines in their neighborhoods!
You can see more of NYC Dogs on Andrea's website.
To learn more about dog-friendly NYC, click here.