Mexico City is the most dog-friendly city we've visited so far. We literally saw dogs everywhere, joining in on all sorts of activities with their humans. We absolutely loved it! There was an abundance of parks, and nearly every restaurant that we visited was dog-friendly. There were even dogs included in painted crosswalks! Dogs are woven seamlessly into the fabric of daily life. The favorable weather, delicious food and inviting culture made it the ultimate dog-friendly location to visit. We'll definitely be back!
Here are some photos we took of dogs in Mexico City while out and about. Enjoy.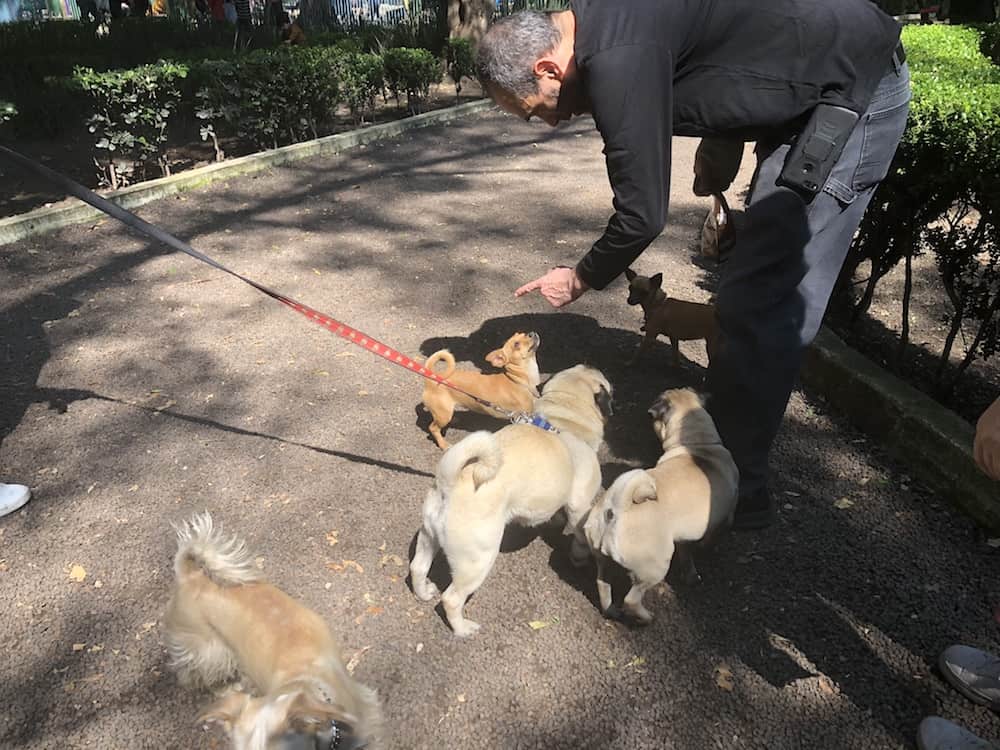 Want more dog photos? Check out photographs of dogs in Berlin and Rio de Janeiro.
---
Pin for later!