How To Use BlaBlaCar: The Ultimate Rideshare App
I'm a big fan of the sharing economy. I love the idea of exchanging services with a community. While traveling with my dogs in Brazil, I discovered BlaBlaCar, a rideshare application. Even though buses allow dogs in Brazil, they require a veterinarian's health certificate. BlaBlaCar made it easy and affordable for me to travel within cities in Brazil with my pets. It's a great option for travelers and those on a budget. Read on to learn all about the carpooling app and how to use it.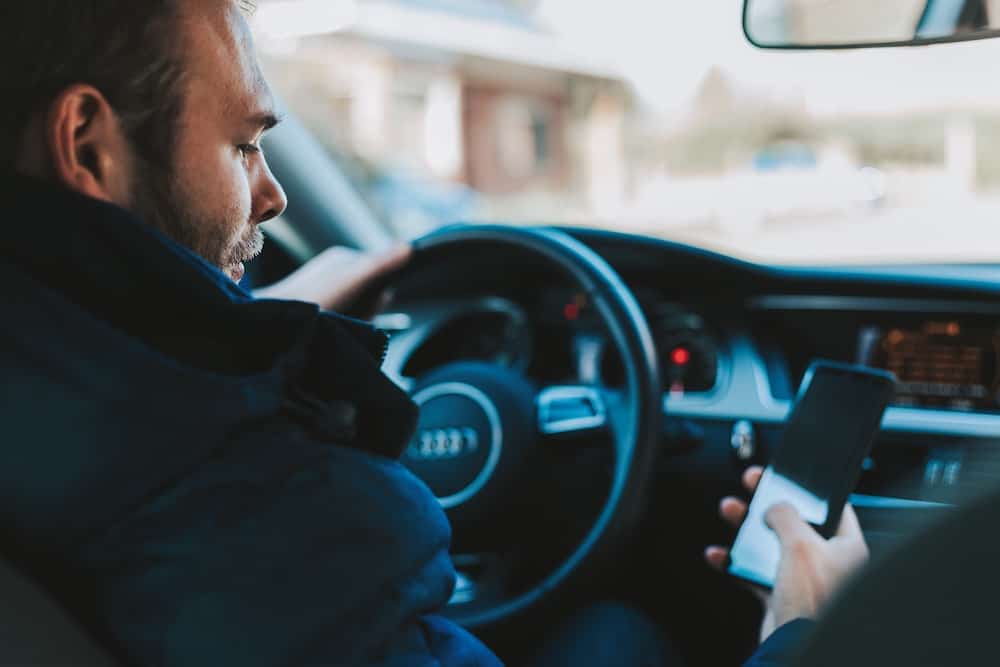 What Is BlaBlaCar?
BlaBlaCar is a carpooling service that connects drivers and passengers who agree to ride together for a fee. The rideshare is offered online through a website and mobile app.
Where Is BlaBlaCar Available?
BlaBlaCar is currently available in 22 countries.
Belgium

Brazil

Croatia

Czech Republic

France

Germany

Hungary

India

Italy

Luxembourg

Mexico

The Netherlands

Poland

Portugal

Romania

Russia

Serbia

Slovakia

Spain

Turkey

Ukraine

The United Kingdom
Is BlaBlaCar Safe?
Safety is relative, and it depends on individual comfort levels. Like many others in the sharing economy (Uber, Airbnb, etc), BlaBlaCar is a community built on trust. That said, BlaBlaCar also takes precautions to make travelers feel safe, like ratings for both drivers and passengers, and verifying accounts.
For women passengers who would rather not travel with a man, BlaBlaCar offers a Ladies Only option, where the driver and passengers are all women. Select the "Ladies Only" filter (you must be logged in to see it) to see which rides are offered.
Other tips to stay safe and feel comfortable include:
Choose a driver with a high experience level, like Expert or Ambassador, that has a majority of positive reviews.

Arrange to be picked up and dropped off in a public place.

Share your driver's information with a trusted friend.

Keep a charged phone on you at all times (bring an adapter to charge your phone in the car or a portable charger).

Notify a trusted friend when you've left and let them know when you've arrived at your destination.
Is There A BlaBlaCar App?
You can access BlaBlaCar via their website, but if you're traveling with a phone, I definitely recommend downloading their free app.
You can download the BlaBlaCar app here for iPhone and here for Android.
Reasons To Use BlaBlaCar
I used BlaBlaCar because, besides not having a driver's license, it was cheaper than taking a bus or train, and animal friendly. There are plenty of reasons that make it a great option, including the following:
Different Locations: No direct way to get to your destination? Search BlaBlaCar. There are destination options available that aren't on a train or bus line.
More Time Options: Whereas bus and train lines have fixed schedules, you can usuallyfind BlaBlaCars leaving at any time. More options equals more flexibility for both passengers and drivers.
You Save Money: BlaBlaCar rides often cost less than the price of a bus ticket, so travelers can save money. And, if you're a driver, you get gas money and can pocket whatever's left over. It's a win-win!

Travel With Pets:

With BlaBlaCar's "pets welcome" feature, it's easy to find rides that let you bring your pet along.

Faster Routes:

With more people in your car, you get to enjoy the carpool lane!
Booking A Shared Ride On BlaBlaCar:
Booking a shared ride on BlaBlaCar is easy. You can use either the website or mobile app. Here's how to do it:
Step 1: Enter your departure and destination locations, your date of departure, and time preference.
Step 2: Filter your search according to your preferences.
Step 3: Browse the rides offered.
You can click on the driver to get more information about them, including their ratings, a short bio, type of car, and their preferences. You can message them as well if you have any questions or concerns. When traveling with dogs, I always like to message the driver before booking.
Step 4: If you don't find a ride that fits your needs, create an alert so you're notified when more rides are offered.
Step 5: Book your ride. Take note that in some countries, you can pay beforehand to reserve your spot. In others, like Brazil, you pay on the day of your trip, and in cash.
That's it!
Tips For Using BlaBlaCar With Pets
One of the main incentives for me to use BlaBlaCar was that it was pet-friendly. Since not all public transportation options welcome our furry friends, and renting a car is expensive, BlaBlaCar is a great option for those traveling with animals. Here are some tips if you're planning on booking a ride with your pet:
Book early: BlaBlaCars often book multiple passengers, meaning it won't just be you and the driver in the car. Other passengers booking will have to be ok with a dog or cat passenger, and drivers won't be able to take passengers with allergies or dog issues. Book early and be the first person to reserve a spot in the vehicle, that way you won't have to wait for others to give a green light.

Size matters:

My two dogs are small, and were able to ride on my lap in their pet carrier. They didn't take up any extra room in the car. If you have a medium or large-sized dog along for the ride, you might want to reserve a spot for them. It will be more comfortable for you, other passengers, and your dog.

Bring a blanket: I like to bring a canga, a Brazilian beach sarong, to lay across the car seat before sitting. It picks up loose hairs and prevents the car from getting dirty.
Take a walk: Be sure to walk your pup before the journey, so they use the bathroom and tire themselves out a bit. You won't have to make extra stops and your dog will sleep through the trip.
Click here for more dog travel tips.
---
Pin for later!